Squared Away PDF Crochet Baby Blanket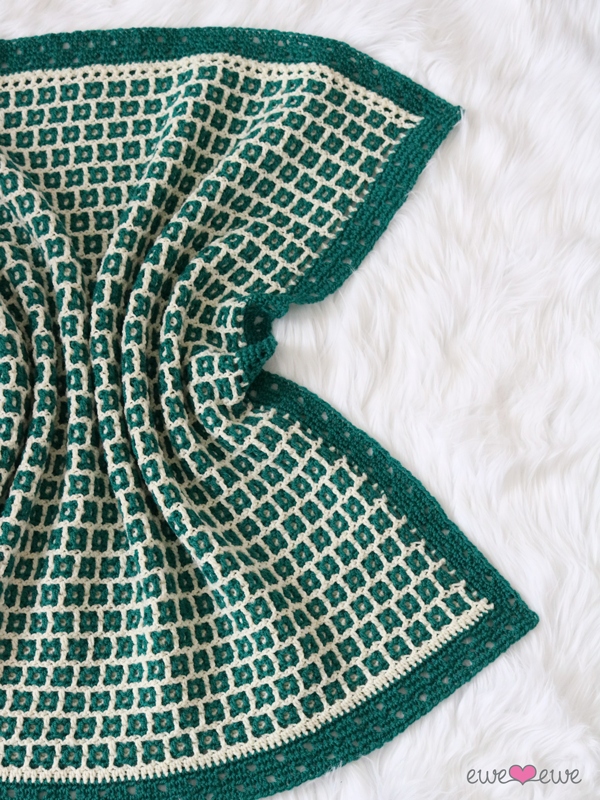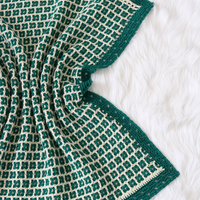 Squared Away PDF Crochet Baby Blanket
The Squared Away baby blanket features a fun-to-work interlocking crochet technique giving the finished fabric a thick, squishy feel.
Choose baby's two favorite colors of Ewe So Sporty yarn for a beautiful, washable finished piece.
See yarn and hook requirements below. 
Here are the specs:
Ewe Ewe Yarns Pattern #438
Designed by Toni Lipsey
Finished measurements: 30 inches wide, 32 inches long 
Yarn: Ewe Ewe Yarns Ewe So Sporty, 100% merino superwash, 145 yards, 
   Color A: 5 balls (90 Vanilla)
   Color B: 5 balls (60 Teal)
Hooks: US 7 4.5mm crochet hook and US I 5.5mm crochet hook
Supplies: Scissors, yarn needle, wool wash, blocking wires, rust-proof pins, and foam blocking boards
Gauge: 4 in = 5 squares of B left to right, 10 rows tall with 4.5mm
Notes: To complete this pattern, you will want to familiarize yourself with the interlocking crochet technique. Find out more about interlocking crochet from Tanis Galik's book Interlocking Crochet and/or from her YouTube series. Some specific elements you will want to be comfortable with are working a row of mesh, double crochet in the front, double crochet in the back, dropping the B color, and uniting the edges. 
View this pattern on Ravelry >