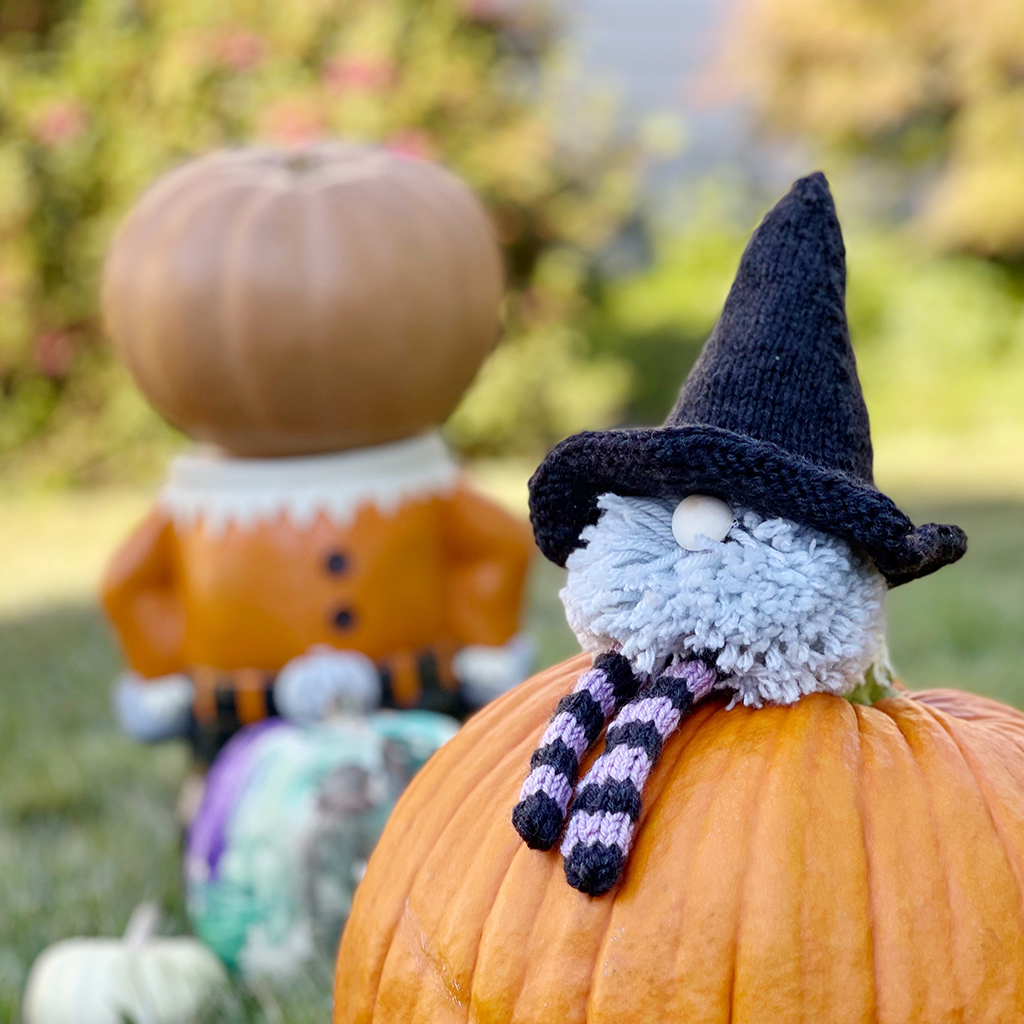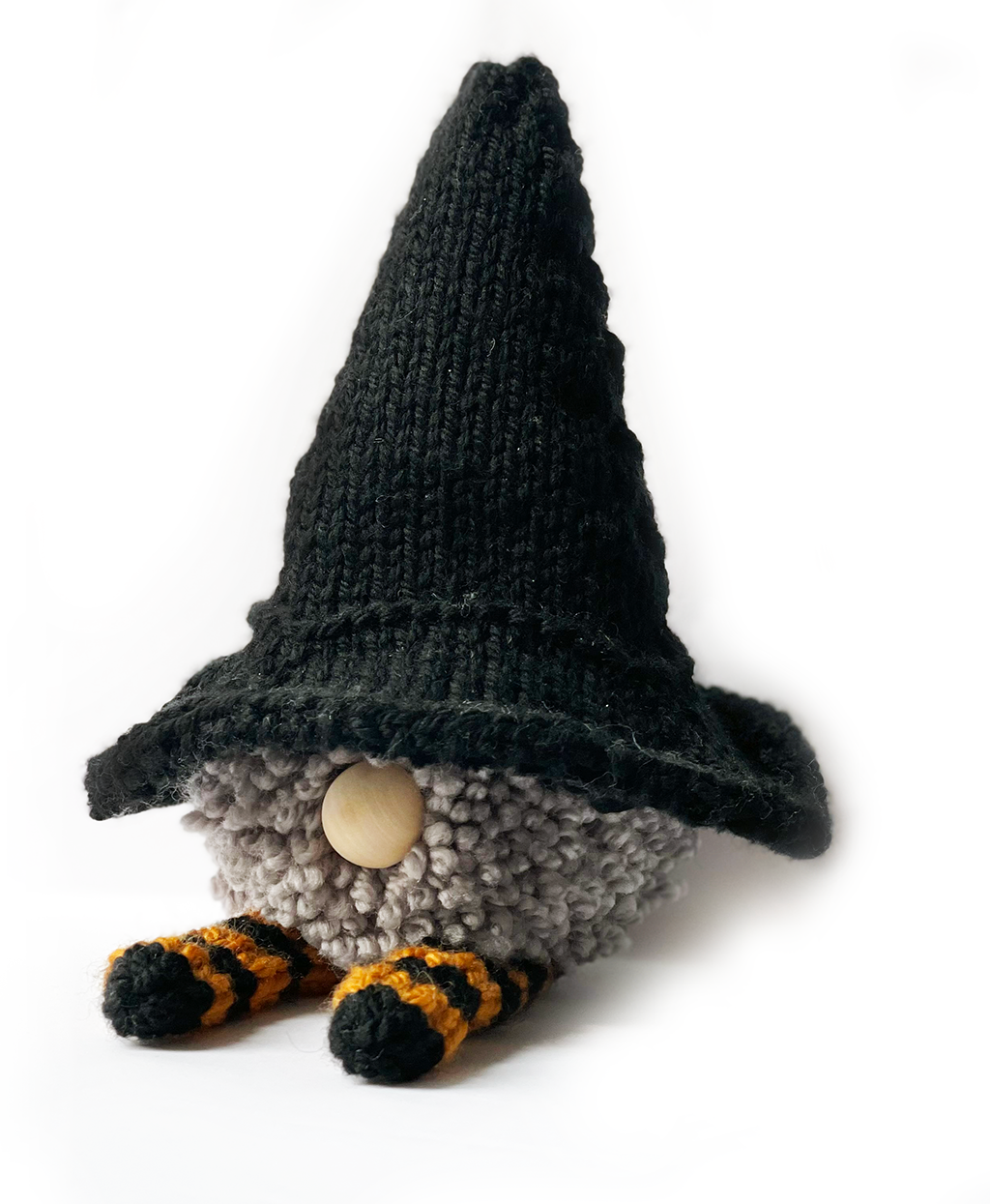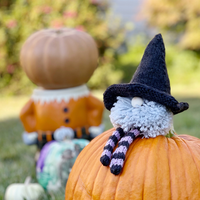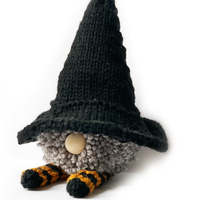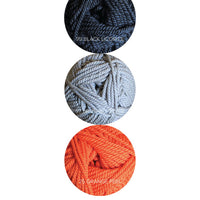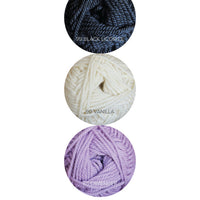 Spooky and cute, the Witchy Gnome can watch over your Halloween festivities this season!
This fun and fast knitting pattern features a witch hat atop a fluffy pom pom with floppy striped legs. Add a wooden ball for a nose and you have a new friend!
The Witchy Gnome features Ewe Ewe Baa Baa Bulky merino yarn in 3 colors.
Get a kit with either Black Licorice, Brushed Silver and Orange Peel or Black Licorice, Vanilla and Lavender like the adorable gnomes featured!
OR! Slide on over to Baa Baa Bulky and choose three colors that work for your decor!

Please note: Pattern does not come with kit but can be downloaded for free here!