Celebration Blanket – Block 5: Connecting Ideas FREE Knitting Pattern PDF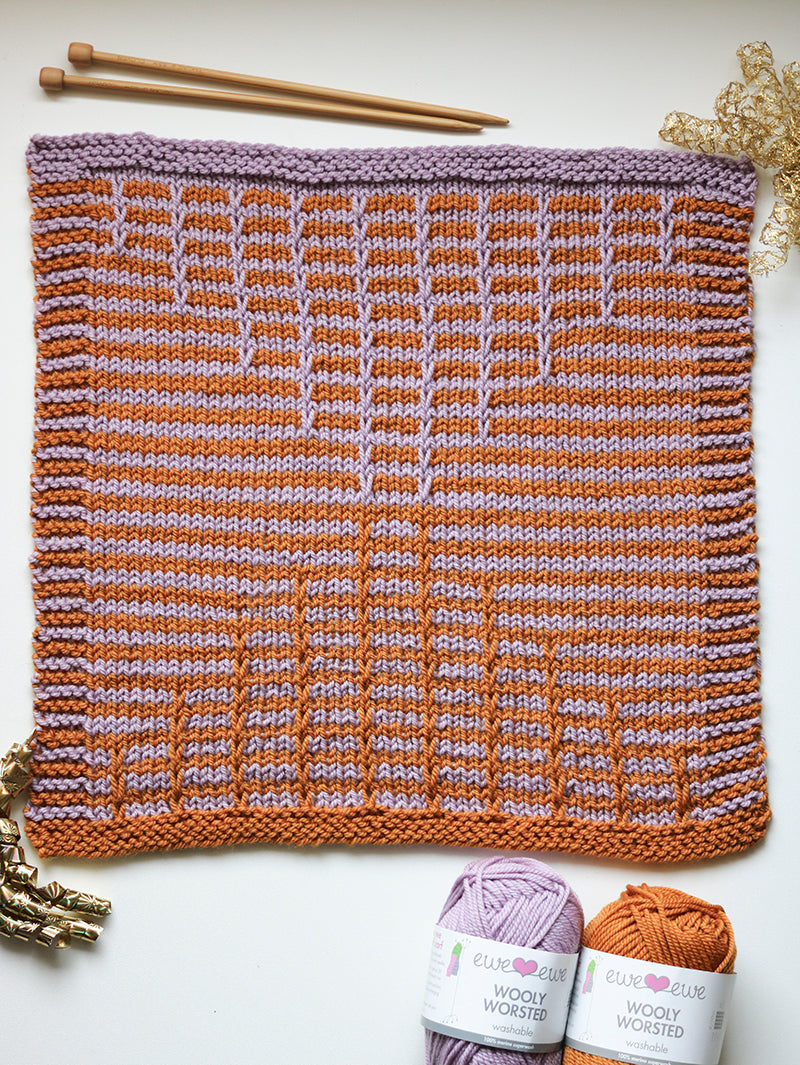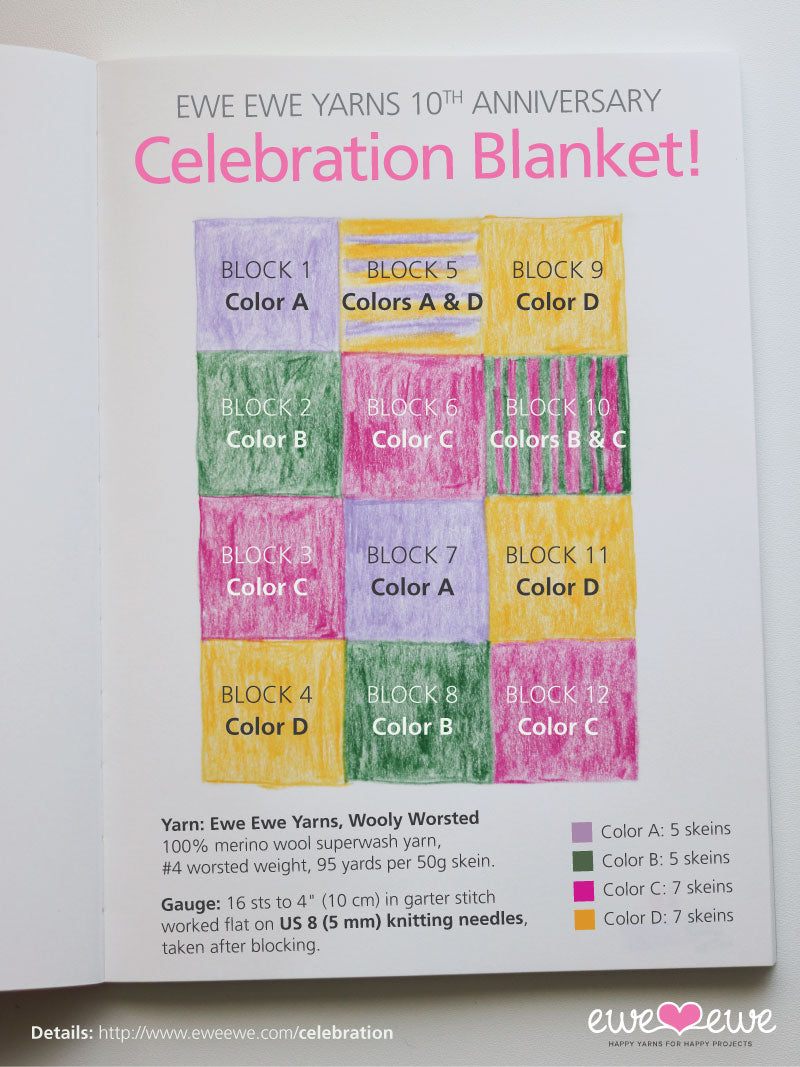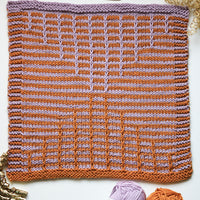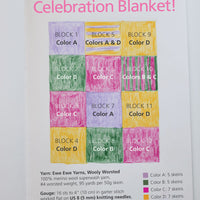 Celebration Blanket – Block 5: Connecting Ideas FREE Knitting Pattern PDF
Block 5 of 12 of the Celebration Blanket by Ewe Ewe Yarns
Designed by Megan Graddy
The first time I met Heather she was wearing leggings with photos of her yarn all over them. I knew right then and there we'd be friends for life. Ever since, we're in constant communication to bounce ideas off one another, share a dose of inspiration, and cheer each other on to take a chance. These are the connections that catapult my creativity to places it may not have gone and make knitting more than just a hobby (or a business!).
See yarn and needle requirements below.
Here are the specs: 
Ewe Ewe Yarns Celebration Blanket Block 5
Designed by Megan Graddy
Finished size: 14" x 14" (35.5 x 35.5 cm) after blocking
Yarn: Ewe Ewe Yarns, Wooly Worsted, 95 yards per 50g skein, 100% merino wool superwash yarn, #4 worsted weight
Color A - 1 skein (85 Lavender)
Color D - 1 skein (30 Saffron)
Get a kit to make this project! >

Needles: US 8 (5 mm) knitting needles
Supplies: Tapestry needle, locking stitch marker (optional), row counter (optional)
Gauge: 17 sts to 4" (10 cm) in garter stitch worked flat, after blocking.
Notes: You may wish to clip a locking marker to the RS of the project to differentiate the RS from the WS as you knit.
Each odd-numbered row is a RS row and each even-numbered row is a WS row. 
View this pattern on Ravelry >
Let customers speak for us