Tea Party Progress Keeper Stitch Marker Set for Knitting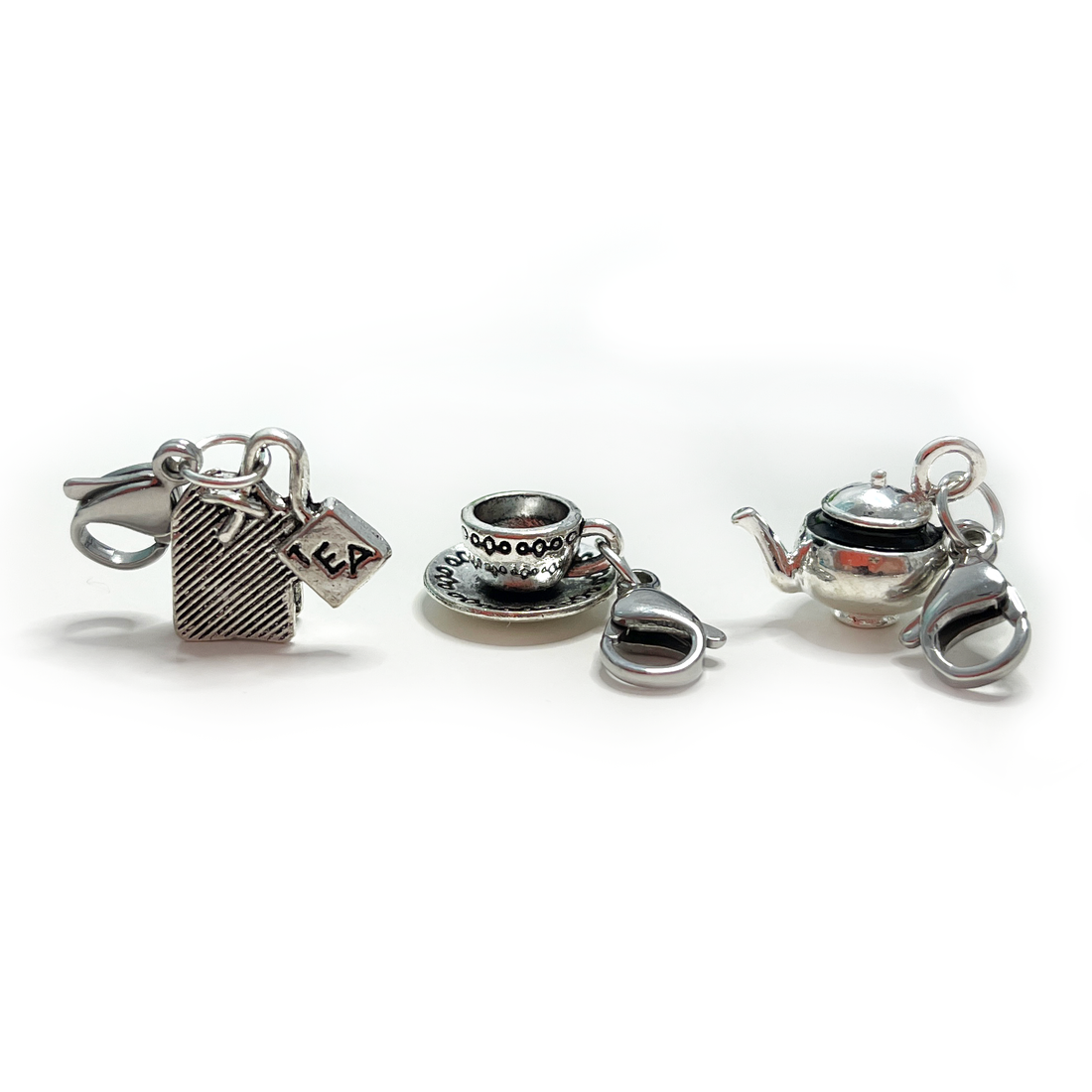 Tea Party Progress Keeper Stitch Marker Set for Knitting
ParTEA time! 🫖 This set of clip-on progress keepers will have you knitting away while you enjoy a warm cuppa.
Use these markers to mark your place – clip them on a standard ring marker to add a bit of whimsy to your WIP, or mark how far you've knit for the day. 

Dropped a stitch? Clip right on the loop to grab that stitch so it doesn't go any further before you have a chance to fix it!
Set of 3 locking clasp markers with a tea bag, teacup and teapot. 
Designed by Billy and Baa.
Let customers speak for us