Rows + Repeats Tracker Sticky Notes for Knitting and Crochet Patterns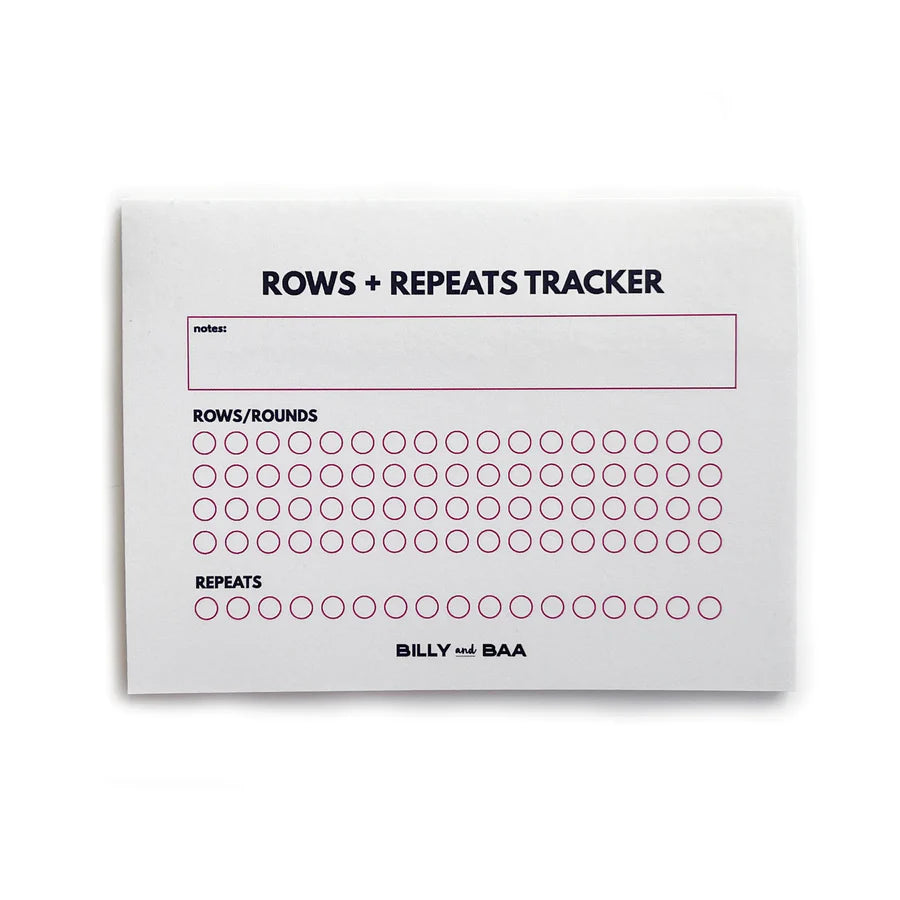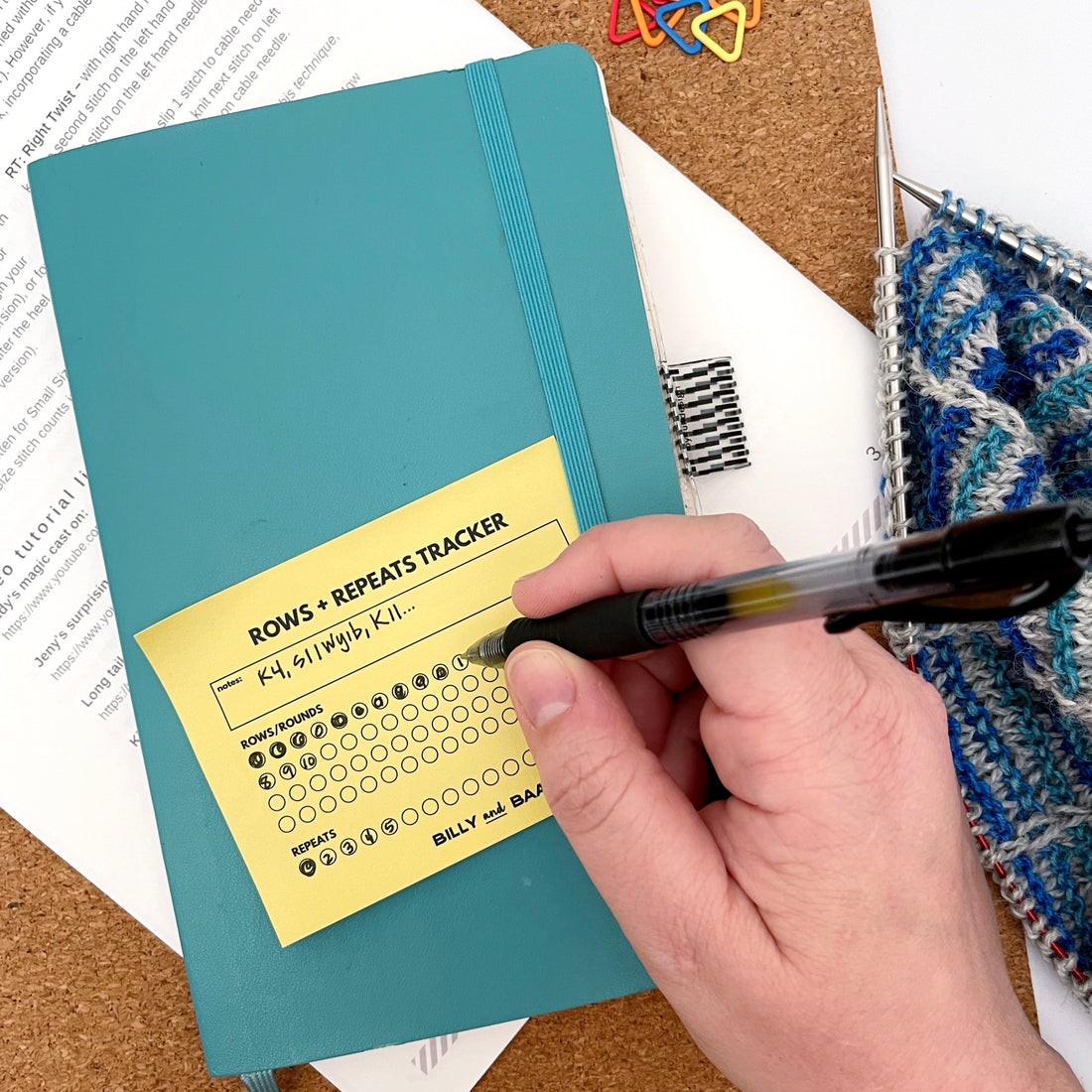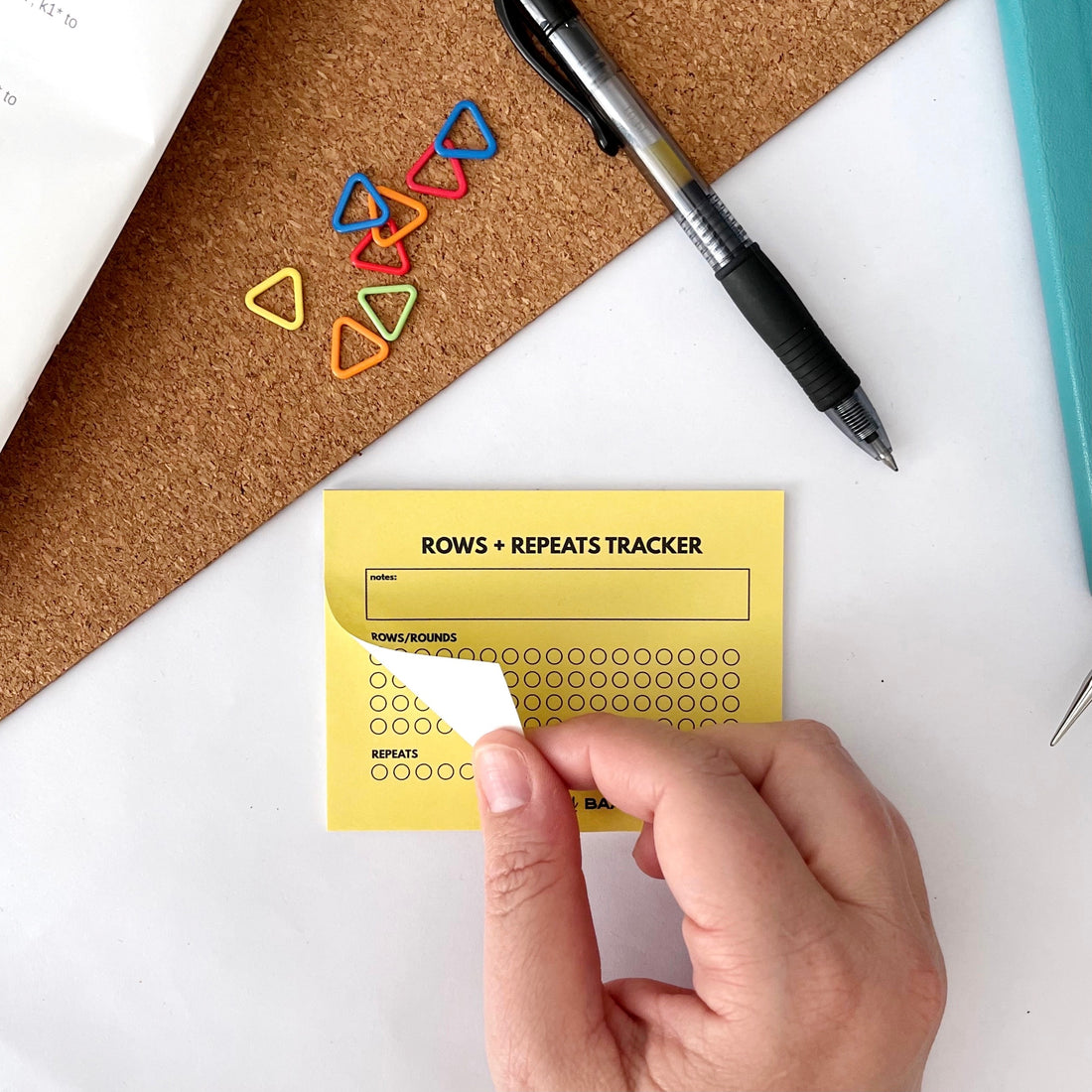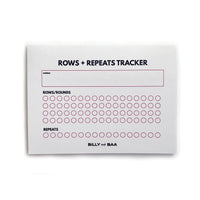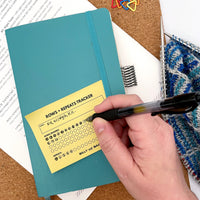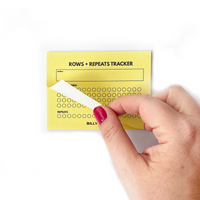 Rows + Repeats Tracker Sticky Notes for Knitting and Crochet Patterns
Keep track of your knitting rows and repeats with this handy sticky notepad!
Don't be scared of the AT THE SAME TIME line in knitting patterns anymore. Simply read through your pattern before you cast on and write how how many rows and repeats will be worked then check them off as you knit! 

Each page of the notepad has a gentle adhesive that lets you stick one sheet right to your pattern page. 
25 pages per notepad.
Measurements: 4" wide x 3" tall
Designed by Billy and Baa.