Easy As Baby Sweater Collection – Knitting Pattern eBook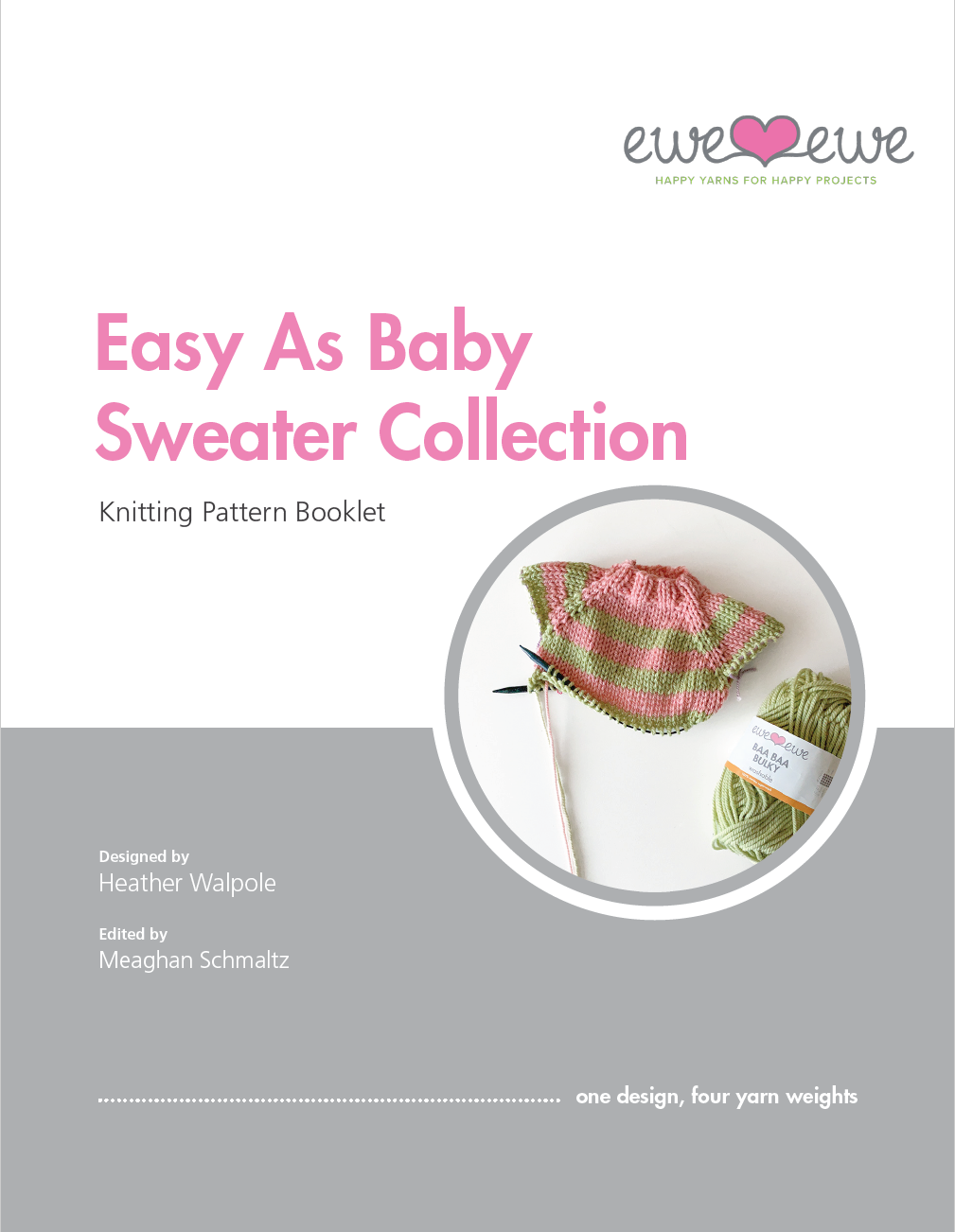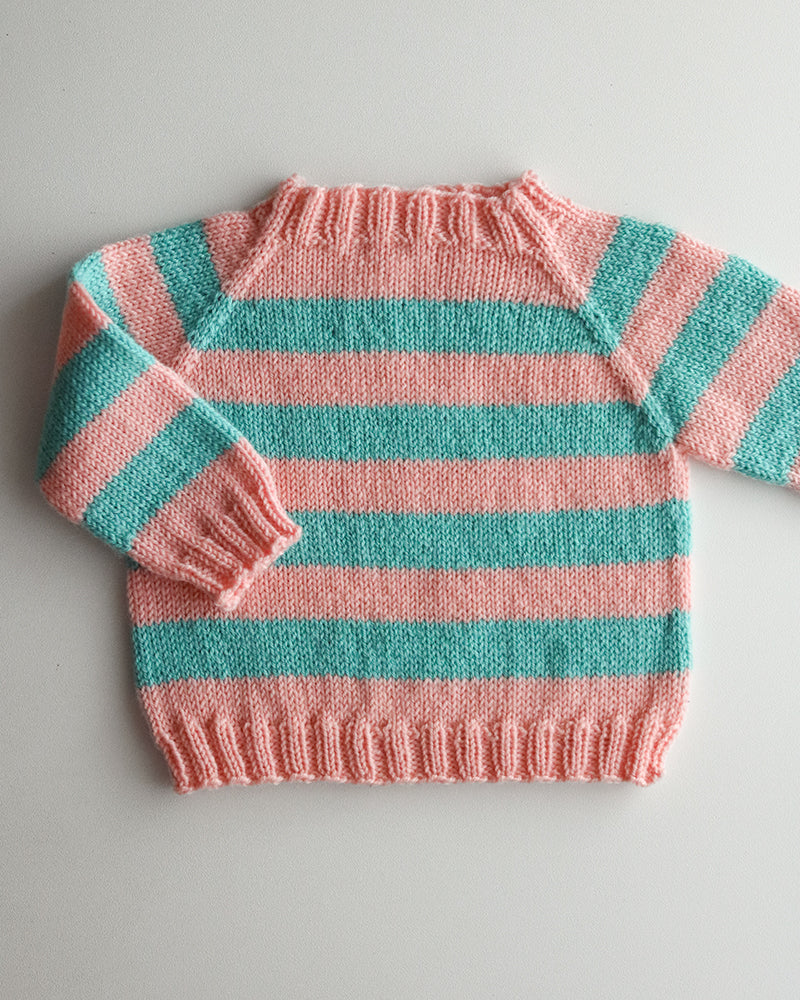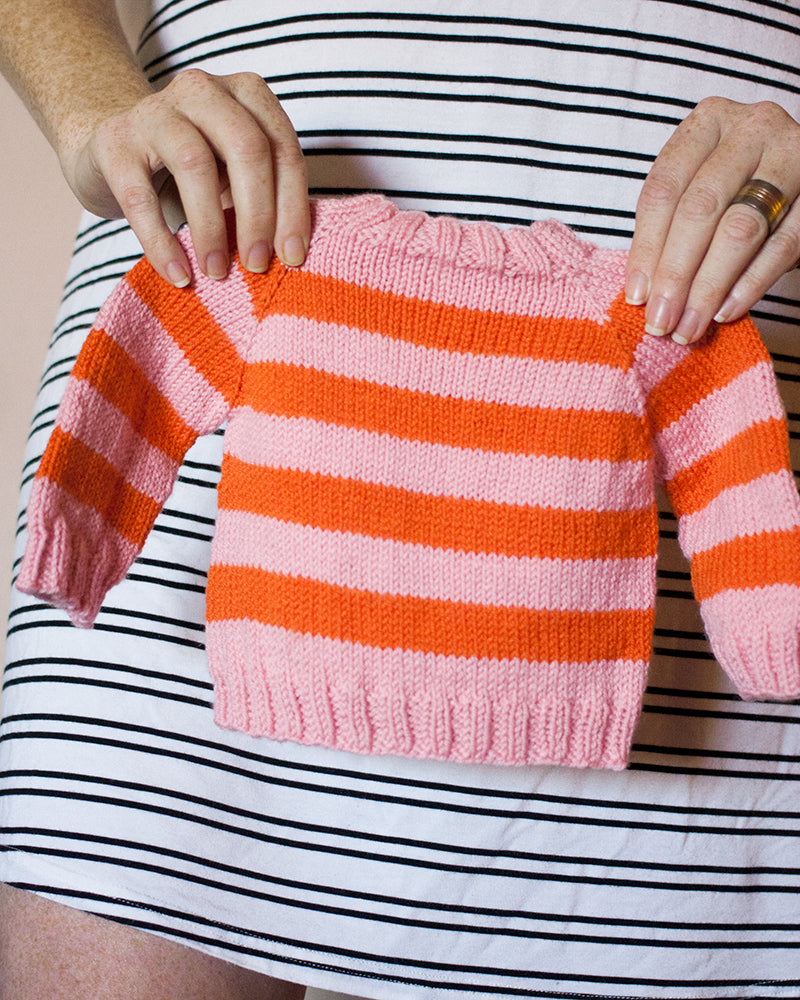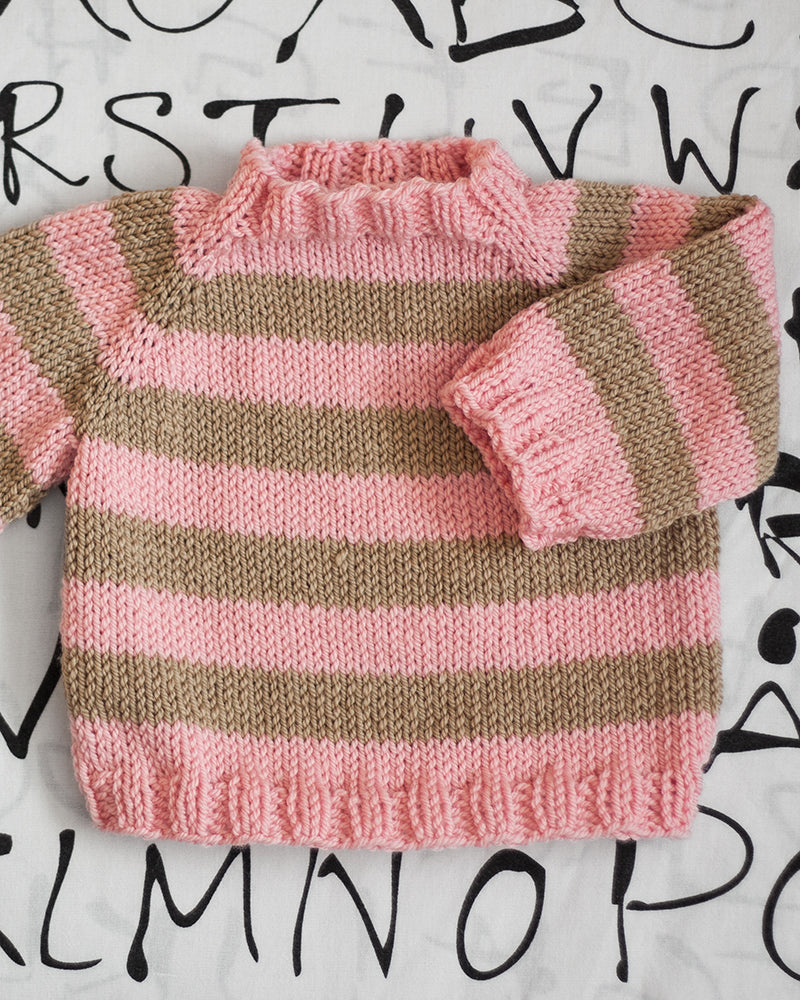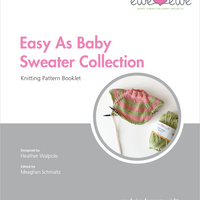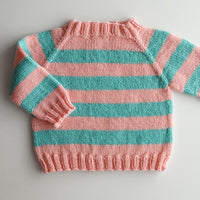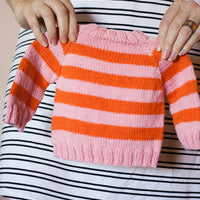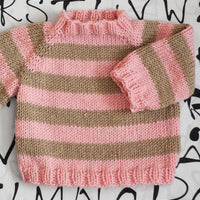 Easy As Baby Sweater Collection – Knitting Pattern eBook
About this collection 
The Easy As Baby Sweater Collection is series of four knitting patterns that are different based on the gauge of yarn that is used to knit each one.
The sweaters in this PDF booklet are raglan sweaters seamlessly knit from the top-down with bold stripes in two colors - the differences are the number of stitches and rows worked to create each stripe and sweater size. Fingering weight has more stitches and more rows while bulky weight will have less stitches and fewer rows to complete a sweater of the similar size.
The four sweaters in this collection 
The Easy As Baby Sweater Collection contains these four sweater knitting patterns for the price of two of them.
How to choose a sweater to knit
Because the sweaters are nearly identical, the decision on which sweater to knit can be based on personal preference or the final outcome. Here are a few things to consider when choosing which sweater to knit:
What weight of yarn do you prefer to knit? Love a thinner yarn? Choose the Cuddle Fluff or Fresh Squeezed.
Do you like to knit with bigger needles or smaller needles or maybe somewhere in between?
Where does the baby live? Does a thinner sweater make sense for a warmer climate or would something a bit thicker keep baby cozy in a colder climate?
Follow one design
In this booklet the patterns are arranged from fingering weight at the beginning, through sport, worsted and lastly bulky weight. Each pattern has a name and color assigned so be sure to always work from the correct pattern.
Take the online course!
I designed a complementary online class with all the steps to knit these sweaters! Join our online knitting club and add the Easy As Baby Sweater Course to follow the tutorial at your own pace. 
Click here to join: community.eweewe.com
From the designer
These sweaters are some of the most popular patterns I've ever designed because of their classic style along with being a great introduction into sweater-knitting. Once you knit a tiny sweater it's easy to take those skills onto something larger. I hope you'll enjoy knitting one, two, or all four, of these patterns! We're here to help along the way with the online course or directly through email.
Happy knitting,
💗 Heather
View this collection on Ravelry >
Let customers speak for us